Service Outlines
We offer consulting services with objectivity as a third party and yet with great enthusiasm at the same time.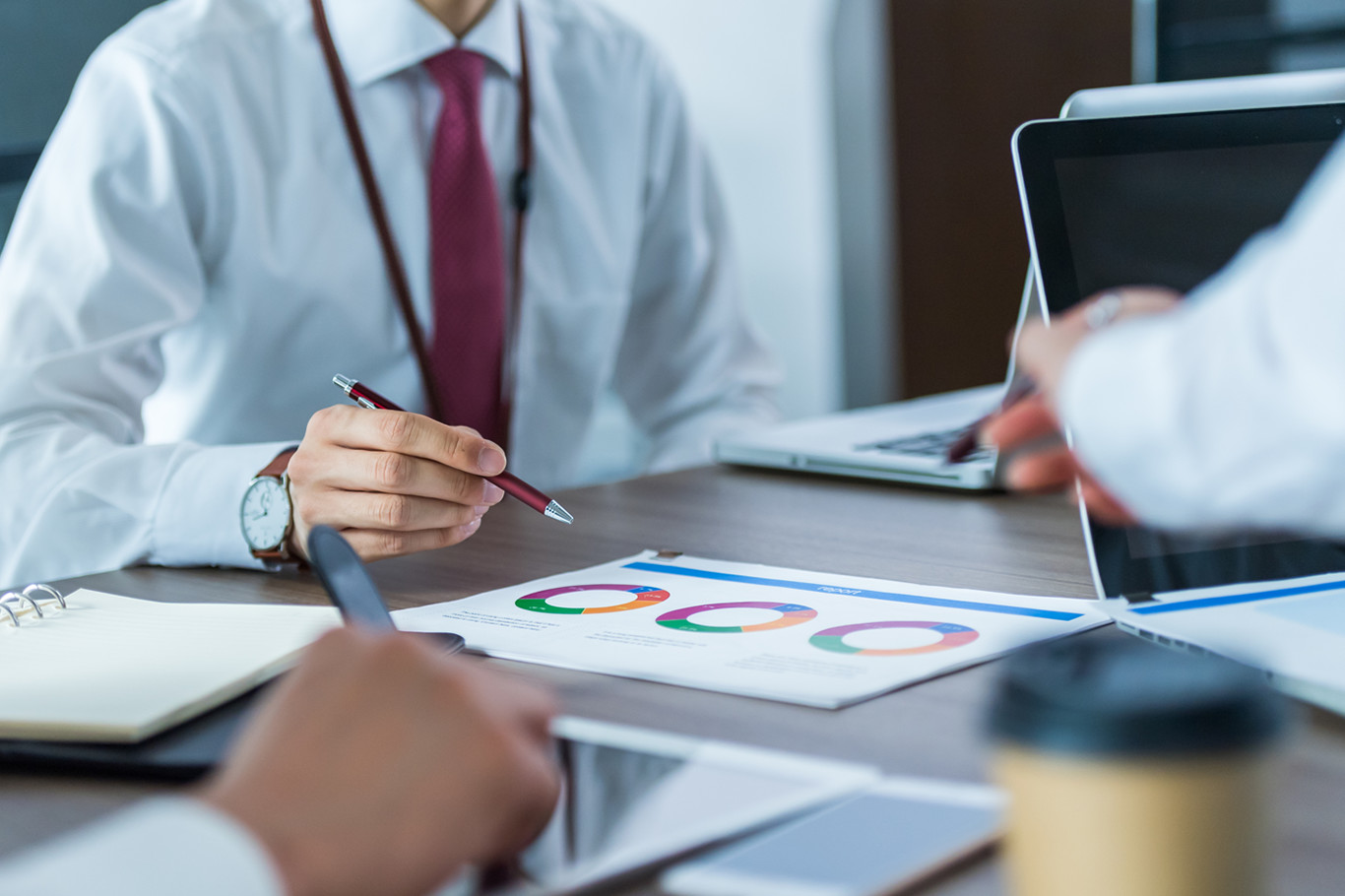 Main Services
Services Provided
Disclosure Support
On behalf of our clients, we establish an accounting operations cycle including the creation of a consolidated package, handle complicated accounting processing, as well as design and evaluate internal controls.
Consultation regarding Internal Controls
Effective design and operation of internal controls enables companies to reduce business risks, efficiently allocate business capitals, and achieve their business goals. Although internal controls play very important roles for business management, they are often considered as negative processes. We provide consulting services which lead to better risk management and improved business efficiency.
Support for Establishing Cost Accounting System
An appropriate cost accounting system is crucial to accurately evaluate company performance, and appropriate cost accounting requires a supply chain management (SMC) that allows effective business process management. Our firm helps establish and introduce a cost accounting system that enables accurate performance evaluation and efficient profit management.
Support for Creating Consolidated Package
Consolidated financial statements are necessary to accurately evaluate companies' performances. Since creating consolidated financial statements requires very complicated calculations, we standardize the process and help structure packages for the efficient creation of these documents.
Consultation regarding Accounting for Impairment/ Disposal on Fixed Assets
Since impairment loss on fixed assets can greatly affect financial figures, it should always be carefully planned and controlled. Our firm assists companies with the application of asset impairment accounting in order to minimize the impairment loss.
Consultation regarding Introduction & Transition of Retirement Benefit System
Having a good retirement benefit system has a material influence on the company's financial condition, and for employees, it serves as a great incentive to work. We propose and help introduce the most appropriate system that best suits each client's corporate culture and personnel system.
CFO Outsourcing
We compile data and prepare the documents necessary for making important business decisions. Our services include test-running an organizational restructuring and assessing the value of companies our clients plan to acquire.
Business Valuation
We assess the corporate and operating division values that are necessary for M&A or organizational restructuring. While there are various valuation methods, we select the most appropriate method that caters to client's request and provide detailed and accurate assessments. We also assess the share warrant by applying Black Shcoles model.
Planning of Organizational Restructuring Strategies
Effective organizational restructuring enables companies to reduce tax & financial risks and efficiently allocate management resources. We provide insightful and realistic advice regarding business succession and restructuring of affiliated companies or operating divisions. Depending on clients' goals, we propose the most appropriate strategy to help shape their future.
Business Planning Services
We provide support for creating effective management plans.
Support for Creating Business Plans
Creating business plans requires quantifying the company's future goals, and it also requires every member in a company strive to achieve them. Business plans must be made with due consideration since they involve various elements such as organizational restructuring, investment, personnel, and establishment of IT systems. Our firm not only helps create business plans, but also works closely with clients in order to implement them successfully.
Support for Establishing Personnel Systems
A good personnel system serves as a great incentive for employees. However, since a personnel system is usually complicated and has a great influence on a company's business, it has to be planned carefully. Our firm helps structure a personnel system that enhances employees' morale and keeps business vigorous and dynamic.
Internal Audit
Our firm plans and performs internal audits in accordance with clients' requests or based on our original corporate assessment. By performing internal audits on behalf of clients, we detect and highlight issues that are seldom identified or pointed out by those inside the company.
International Services
As a member firm of PrimeGlobal, which consists of 130 independent accounting firms in 50 countries, we are able to fulfill our clients' various global needs.
Support for Overseas Business Expansion
We help our clients expand their businesses overseas by providing necessary information on local corporate laws, accounting disclosure systems, and tax systems.
Audit of Overseas Subsidiaries
We send our auditors to foreign subsidiaries and perform audits whenever possible. In order to provide efficient service, we utilize the resources of member firms of PrimeGlobal when necessary.
Support for Creating English Financial Statements
We assist our clients in creating financial statements under the U.S. GAAP or IFRS. We also provide English translation of financial statements under the Japanese GAAS.